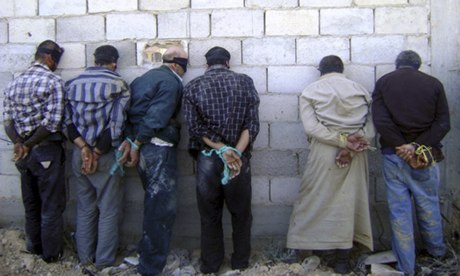 The three, former prosecutors at the criminal tribunals for the former Yugoslavia and Sierra Leone, examined thousands of Syrian government photographs and files recording deaths in the custody of regime security forces from March 2011 to last August.
...
Most of the victims were young men and many corpses were emaciated, bloodstained and bore signs of torture. Some had no eyes; others showed signs of strangulation or electrocution.

...
The 31-page report, which was commissioned by a leading firm of London solicitors acting for Qatar, is being made available to the UN, governments and human rights groups. Its publication appears deliberately timed to coincide with this week's UN-organised Geneva II peace conference, which is designed to negotiate a way out of the Syrian crisis by creating a transitional government.
The UN and independent human rights groups have documented abuses by rebels and government forces, but experts say this evidence is more detailed and on a far larger scale than anything else that has yet emerged from the 34-month crisis