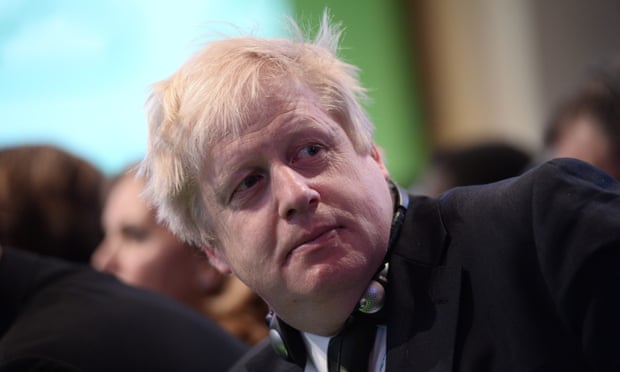 London's mayor says doubts about there being 70,000 'moderate' fighters means allies cannot be picky if they want to defeat jihadis

Britain and its allies should accept that Bashar al-Assad's forces are best placed to lead a ground assault against Islamic State in Syria because David Cameron's claims about 70,000 moderate opposition forces are "exaggerated," Boris Johnson has said.

On Wednesday MPs will vote on whether to extend the UK's air campaign against Isis to Syria. Here are the issues that should inform their decision
Read more

In remarks that may be seized on by Labour opponents of the airstrikes in Syria, Johnson says that "Assad and his army" may be the allies' best chance of removing Isis because the 70,000 figure includes groups that are ideologically little different from al-Qaida.


The prime minister faced intense pressure in the House of Commons last week after claiming that 70,000 "moderate" fighters in Syria are prepared to join the UK and its allies in attacking Islamic State. Jeremy Corbyn questioned the figure as he spoke of a lack of "credible ground forces".

Johnson waded into the row by saying that Britain and its allies, which cannot overthrow Isis without ground forces, cannot be picky about their allies in light of doubts over the 70,000 figure.

London's mayor wrote in the Daily Telegraph: "We have the estimated 70,000 of the Free Syrian Army (and many other groups and grouplets); but those numbers may be exaggerated, and they may include some jihadists who are not ideologically very different from al-Qaida. Who else is there? The answer is obvious. There is Assad, and his army; and the recent signs are that they are making some progress."
source