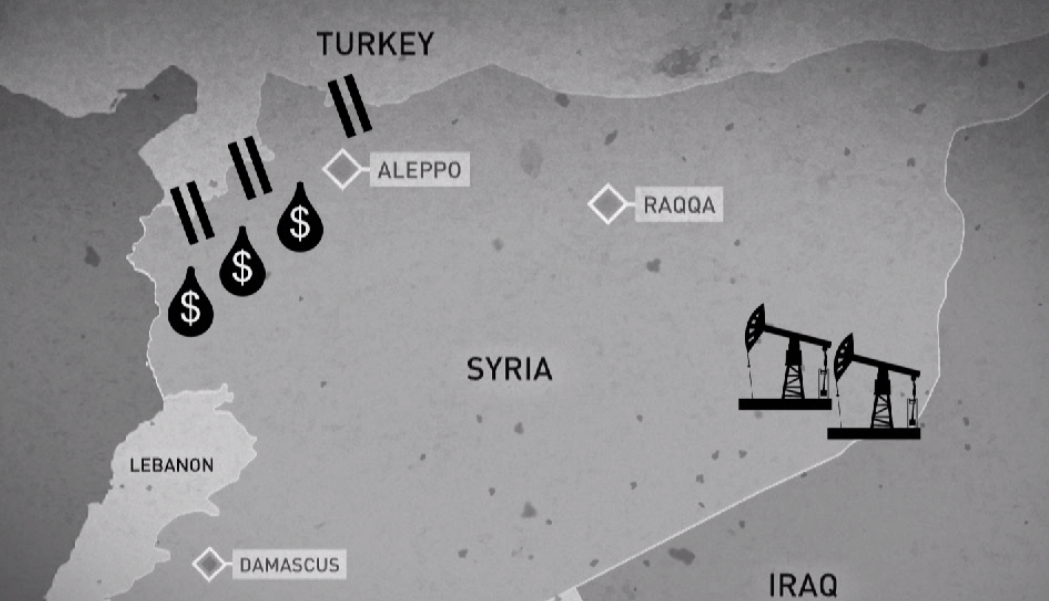 Russia accuses Erdogan of trading oil with IS
Moscow has grounds to suspect that Turkey shot down a Russian Su-24 on November 24 to secure illegal oil deliveries from Syria to Turkey, Putin said on the sidelines of the climate change summit in Paris on Monday.
"At the moment we have received additional information confirming that that oil from the deposits controlled by Islamic State militants enters Turkish territory on industrial scale," he said.
"We have every reason to believe that the decision to down our plane was guided by a desire to ensure security of this oil's delivery routes to ports where they are shipped in tankers," Putin said.
Speaking in Paris on Monday, President Recep Erdogan said that he will leave office if there is proof of Turkey's cooperation with IS.
"We are not that dishonest as to buy oil from terrorists. If it is proven that we have, in fact, done so, I will leave office. If there is any evidence, let them present it, we'll consider [it]," he said, as quoted by TASS.
The countries from which Turkey buys oil are "well known," said Erdogan.
He called on Russia to comment on the US' recent black-listing of Kirsan Ilyumzhinov, the World Chess Federation President, accusing him of "materially assisting and acting for or on behalf of the Government of Syria." Erdogan alleged Ilyumzhinov had been dealing with Islamic State oil.
source
US administration reacted to the evidence produced by the Russians saying,
The State Department's Toner said U.S. information was that Islamic State was selling oil at the wellheads to middlemen who were involved in smuggling it across the frontier into Turkey. Source
ISR comment: Whether these middlemen are ISIL fighters or ISIL enablers, the problem remains, Iraqi and Syrian oil that is under the control of Daesh (ISIL) illegally enters Turkey and is illegally sold in Turkey.